Professional Home Inspection
Purchasing a home is a big investment, which is why it is important to make sure that it is secure and safe to live in.
You deserve to receive a professional home inspection from an expert that will take the time to give you an accurate assessment, so you can make a confident decision about your real estate purchases. Preserve Inspections is the name to turn to for your home inspection needs in most all Northern Illinois areas. We are trusted by home buyers to give peace of mind during the process of buying a home. Every client is treated like family, given the individual attention and respect each home buyer deserves.
We follow a strict standard of practice which ensures you receive an accurate inspection and report. We also abide by a strict code of ethics that put your interests first and protect your rights as a consumer.
Our first goal is to be THE trusted leader in the inspection industry today! We don't skimp on our inspections and we take the no rush approach! We will give the same in-depth quality report every time! Contact us today to learn more about how Preserve Inspections can help you with the purchase of your new home.
Why Choose Preserve Inspections
The fact is inspectors have Standards of Practice in our industry. Inspectors have what is called the minimum standard (what by law we are required to do). At Preserve Inspections we only know how to do the max standards. We feel there is no minimum. It is imperative that we give you the very best inspection! Trained through AHIT (one of the leaders in Home Inspection training) in their master course we were taught only how to do it right. We will not rush through our inspection. We will give you the best of the best reporting and follow the highest of standards possible! And all this with same or next day turn around.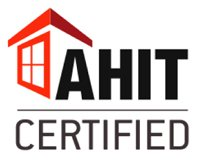 See how
We
Care!!!
About Gary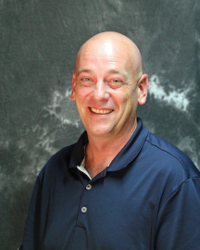 Owner/Inspector
I worked in the building material sales field for over 15 years. I also have over 25 years of construction experience with 20 years of that owning my own remodel/handyman company. I have also co-owned (with my wife) a cleaning business and standalone daycare. It is imperative to me that customer service comes first! I was certified for home inspection through AHIT master course. My wife loves to call me chatty Kathy because I tend to get along with everyone and love to carry on a conversation to learn more about the people I come in contact with. I have 3 fantastic children and a supportive beautiful wife! My favorite hobby is fishing. Thanks for checking us out and look forward to meeting you soon!
Services
Home Inspections
New Construction Inspections
Light Commercial
Coming Soon: Radon Testing
We Care!!!
Here at Preserve Inspections We Care about our communities! Community involvement and lifting up, helping out others who do so much for our communities is very important to us. So we have decided to start the "We Care" initiative. We will put $5.00 from every inspection into a seperate account (starting today 3/30/2018) at the end of the year we will donate the total proceeds to a nonprofit organization within the communities we serve. Our primary buisness currently comes from Winnebago Co., Ogle Co., DeKalb Co., and Boone Co. This could be expanded. This will not be a church donation it will be only for nonprofits that are working within the community to better serve people. At the end of each year we will announce who we will be giving the fund to however before doing so we will ask for your choices! My personal passion is kids so I will be looking hard at nonprofits that facilitate kids needs within these communities! Help us to make a difference! Check out our Facebook page to help vote and stay up to date with what is going on! Thank you so much for your continued support!
With many blessings to you and yours,
Gary Reisinger Jr.
815-355-7134
Preserve Inspections
Inspector/Owner